Choose from a variety of language courses:


Languages you can choose from:
English, German, Russian, French, Spanish, Chinese and others.
In case of being interested in other language, do not hesitate to contact us and we will provide you with the best expert in the language.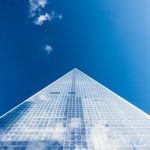 Courses for companies that want to provide their employees with a benefit of having an option of attending a quality language course. Should your employees need to improve their foreign language skills, you can sign them up for our courses that will take place directly at your company. You don't have to commute anywhere, a lector will come to you. Lesson groups are divides based on skill level and requirements of individuals. All materials are provided by our lecturers and we always address a field of business environment your company operates in.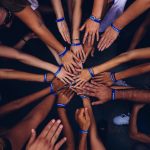 Our group courses are intended for groups of acquaintances who would like to learn a foreign language together as well as individuals who don't prefer learning along but would like to meet new people while doing so. These courses are divided among knowledge of the language to groups from A1 to C1 as well as individual requirements of language forms (business English, ..). Together we solve problems in a funny and playful way where also we enjoy ourselves and learn a lot from each other. These courses offer a laidback and friendly atmosphere and clients regularly walk away with a smile on their face.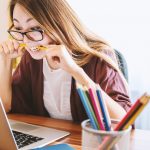 Individual courses are intended for those clients that would like to have all the attention of a lecturer for themselves and would like to learn a foreign language independently, whether because of being shy of or requiring more intense lessons. Individual courses are based solely on your personal requirements - you discuss everything you want or need to improve with your lecturer in order for your lessons match your expectations. In this kind of course, you and your lecturer become good friends, he will be happy to help you with any work quickly and flexibly.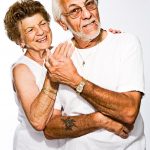 Elderly courses for the elderly are courses for senior individuals that don't easily learn a foreign language or those that have plenty of time and may fully dedicate it to the course. These courses are friendly meetings where we teach many new things you need as a senior whether you are traveling abroad with your children and grandchildren or just want to improve your extensive knowledge with a new language. These courses are based on a pleasant atmosphere and full of friendly dialogues.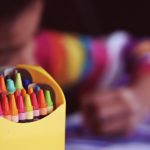 Would you like your child to speak another foreign language fluently so that it can find its way in the world one day on its own? Sign him/her up either for classes that take place at elementary schools or kindergarten, for an individual course or a group course where it can make friends with the similar interests. In case of any questions regarding elementary courses, please contact us at office@elimmo.sk.

Courses and classes for children are created in the same way children learn things - in a playful concept. We play games, tell each other stories, eventually teach your loved ones what they're not good enough at school. The most important thing for them is to have fun while learning, because when they don't, they hardly learn as much as they possibly could!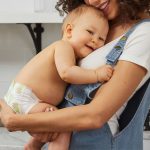 Would you like to learn a foreign language but you have a baby or a little child that doesn't allow you to do so? Worry not as you can start learning together now! Your child will have fun and learn second language from an early age, making him/her as fluent in his foreign language as in his mother tongue. Children under 5 years have a great opportunity to learn up to 3 languages fluently so why waste such opportunity when you can learn together? These courses can run in groups or individually and are made in a funny spirit for your child. At the same time they provide knowledge that you may find useful in improving your foreign language skill. We look forward to you and your little sweethearts!
Price offer is individual. We set it up according to the requirements you give us in your e-mail. Just contact us at office@elimo.sk and we will give you all the important information.